---
Best Mattress for Allergy Sufferers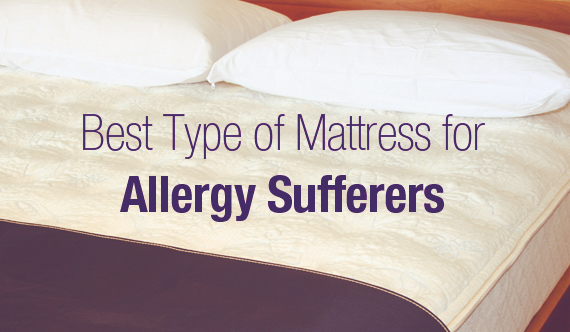 According to the American College of Allergy, Asthma, and Immunology, 1 in 5 people in the United States suffer from allergy or asthma symptoms.

A talalay latex mattress is the best type of mattress for those who suffer with allergies or respiratory illness to help you breathe better. Suffering from allergies can be tough. Do not let your mattress contribute to your suffering.

Why Talalay Latex?
Latex is naturally Dust Mite Resistant. Dust mite allergies are very common. More specifically, dust mite feces can cause allergic reactions in bed and all that can accumulate in a traditional coil mattress.
Hypo-Allergenic & Anti-Microbial. A latex mattress with provide allergy relief form dust mites but also provide relief from mold, mildew, and fungus growth. Latex is naturally hypo-allergenic & anti-microbial.
No off-gassing. If you are sensitive to different smells or chemicals, then you have nothing to worry with Talalay Latex. There is no off gassing with the Talalay Latex made in Connecticut that Comfort Sleep Systems uses in the latex mattress line.
Do not forget the rest of your sleep system when looking at your mattress to combat allergies, make sure to look at your entire sleep system. Look for pillows that are hypo-allergenic. Again, latex pillows are the best for allergy sufferers and come in different firmnesses.

View our line of talalay latex mattresses here!